Directory of Selected Non-Duality, Meditation, and Releasing Events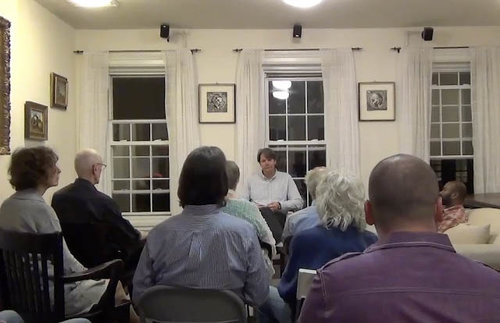 Jim Newman leads meetings discussing non-duality.  He regularly hosts these meetings online, and also at in-person events.  Similar to Tony Parsons, he's been described as "radical non-duality", with absolutely no compromising of the message.  Before attending such a meeting for the first time, you may find it helpful to review some of Jim's videos.
This weekend event is at 20 Oak Street, Asheville, NC, Sunday October 8th 2023, 2-5pm.
Jim's meetings typically start with a short introduction to non-duality, and then the rest of the meeting will often be questions and answers.
Click Here to Read More »